What is the best place for you?
Indianapolis
, Marion County
Indianapolis is a city in Marion County, Indiana. As of the 2014 census, the city population was 848,788. According to the United States Census Bureau, the city has a total area of 361.5 square miles. An elevation is 717 feet (218.54 m) above sea level. The population density was 2,348 people per square mile. The median age was 34.1 years (Indiana state median age was 37.5 years)…
know more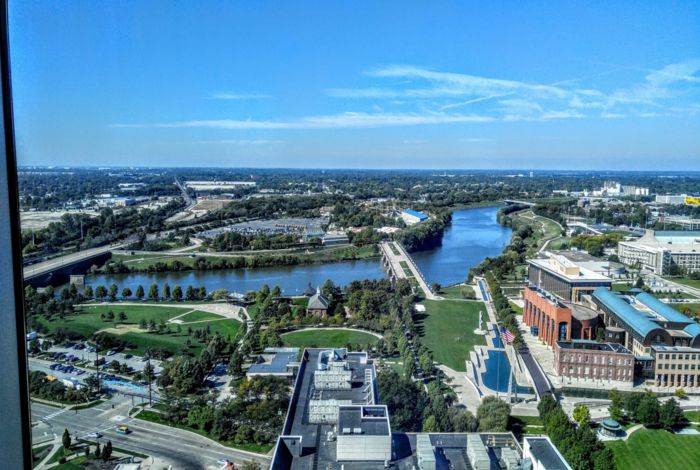 What's trending now in the market
A 365 Day Difference in Homeownership

by

Shannah Ferrante

on 2019-12-10 at 6:00 AM

Over the past year, mortgage rates have fallen more than a full percentage point. This is a great driver for homeownership, as today's low rates provide consumers with some significant benefits. Here's a look at three of them: Refinance: If you already own a home, you may want to decide if you're going to refinance.

Have You Budgeted for Closing Costs?

by

Shannah Ferrante

on 2019-12-09 at 6:00 AM

Saving for a down payment is a key step in the homebuying process, and it's not the only piece you need to include in your budget. Another factor that's important to plan for is the closing costs required to obtain a mortgage. What Are Closing Costs? According to Trulia, "When you close on a home, a

Millennials Are on the Move as First-Time...

by

Shannah Ferrante

on 2019-12-06 at 6:00 AM

Some Highlights: According to NAR's latest Profile of Home Buyers and Sellers, the median age of all first-time homebuyers is 32. With more millennials entering a homebuying phase of life, they are driving a large portion of the buyer appetite in the market, keeping buyer activity strong. More and more "old millennials" (ages 25-36) are realizing that homeownership is now […]
REITs will continue to see good performance, JLL...

on 2019-12-11 at 2:37 AM

Regina Lim of JLL says she foresees more initial public offerings for Singapore and Indian REITs. She also says, in the last 12 months, Singapore REITs have made "very nice strategic acquisitions" that will allow them to deepen their exposure in new markets.

UK property funds flash warning signals as Brexit...

on 2019-12-11 at 12:56 AM

Investors are reconsidering whether to park cash in U.K. property funds amid uncertainty over Brexit and the future of the retail sector.

Will teens save America's Malls?

on 2019-12-10 at 4:39 PM

CNBC's Diana Olick on a CBRE report that says teenagers will return to malls in 2020.
Homeowners Feel Ready to Sell

on 2018-10-08 at 12:02 PM

77 percent of Americans think that now is a good time to sell a home, a new record high.

Trick or Treat Safety Rules for Homeowners

on 2018-10-08 at 11:56 AM

Using bright outdoor lights, LED lights instead of candles, and friction tape on steps to prevent slips will help make Halloween safer for everyone.

Consumers Care About the Environment

on 2018-10-08 at 11:49 AM

American property owners and communities are more concerned about the environment than ever before, and consumer inclinations for walkable communities and energy-efficient homes are on the rise.
I know everything about Real Estate. Contact Me!