What is the best place for you?
Indianapolis
, Marion County
Indianapolis is a city in Marion County, Indiana. As of the 2014 census, the city population was 848,788. According to the United States Census Bureau, the city has a total area of 361.5 square miles. An elevation is 717 feet (218.54 m) above sea level. The population density was 2,348 people per square mile. The median age was 34.1 years (Indiana state median age was 37.5 years)…
know more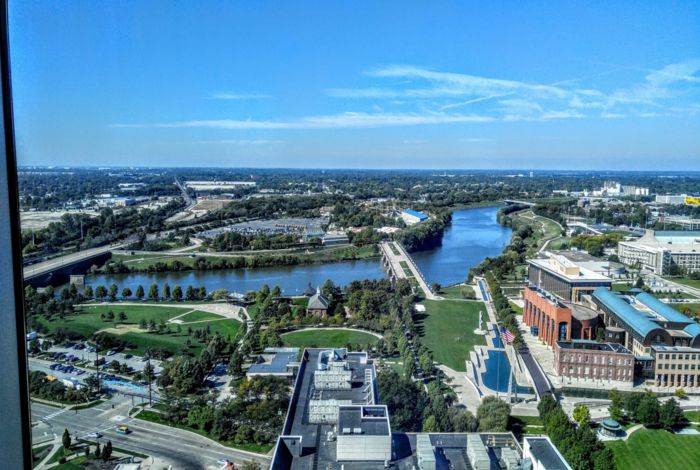 What's trending now in the market
Interest Rates Over Time [INFOGRAPHIC]

by

KCM Crew

on 2020-02-21 at 6:00 AM

Some Highlights: With interest rates hovering at near historic lows, now is a great time to look back at where they've been, and how much they've changed over time. According to Freddie Mac, mortgage interest rates are currently hovering near a five-decade low. The impact your interest rate has on your monthly mortgage payment is significant. An increase of just $20 […]

The #1 Misconception in the Homebuying Process

by

KCM Crew

on 2020-02-20 at 6:00 AM

After over a year of moderating home prices, it appears home value appreciation is about to reaccelerate. Skylar Olsen, Director of Economic Research at Zillow, explained in a recent article: "A year ago, a combination of a government shutdown, stock market slump and mortgage rate spike caused a long-anticipated inventory rise. That supposed boom turned

The Many Benefits of Aging in a Community

by

KCM Crew

on 2020-02-19 at 6:00 AM

There's comfort in being around people who share common interests, goals, and challenges. That comfort in a community doesn't wane with age – it actually deepens. Whether it's proudly talking about grandchildren or lamenting the fact that our eyes aren't as good as they used to be, it helps to be around people who not
How this couple paid off their $300,000 mortgage...

on 2020-02-22 at 11:31 AM

Rob and Reshawn Lee bought a four-bedroom home in the suburbs of Dallas in June 2013. They paid it off in June 2018.

This Dallas couple paid off their mortgage early...

on 2020-02-22 at 11:01 AM

Rob and Reshawn Lee bought a four-bedroom home in the suburbs of Dallas, Texas for $300,000. They purchased the home in 2013 and paid it off in 2018. The couple wanted to start their own businesses and felt the flexibility of not having a mortgage payment would give them the confidence to quit their well-paying corporate jobs. Watch this video to find out how the couple paid off their mortgage […]

This fund is a play for the millennial home...

on 2020-02-22 at 7:08 AM

Hoya Capital Real Estate started an exchange traded fund last March that its founder calls a macro play on the housing shortage in the United States.
Homeowners Feel Ready to Sell

on 2018-10-08 at 12:02 PM

77 percent of Americans think that now is a good time to sell a home, a new record high.

Trick or Treat Safety Rules for Homeowners

on 2018-10-08 at 11:56 AM

Using bright outdoor lights, LED lights instead of candles, and friction tape on steps to prevent slips will help make Halloween safer for everyone.

Consumers Care About the Environment

on 2018-10-08 at 11:49 AM

American property owners and communities are more concerned about the environment than ever before, and consumer inclinations for walkable communities and energy-efficient homes are on the rise.
I know everything about Real Estate. Contact Me!